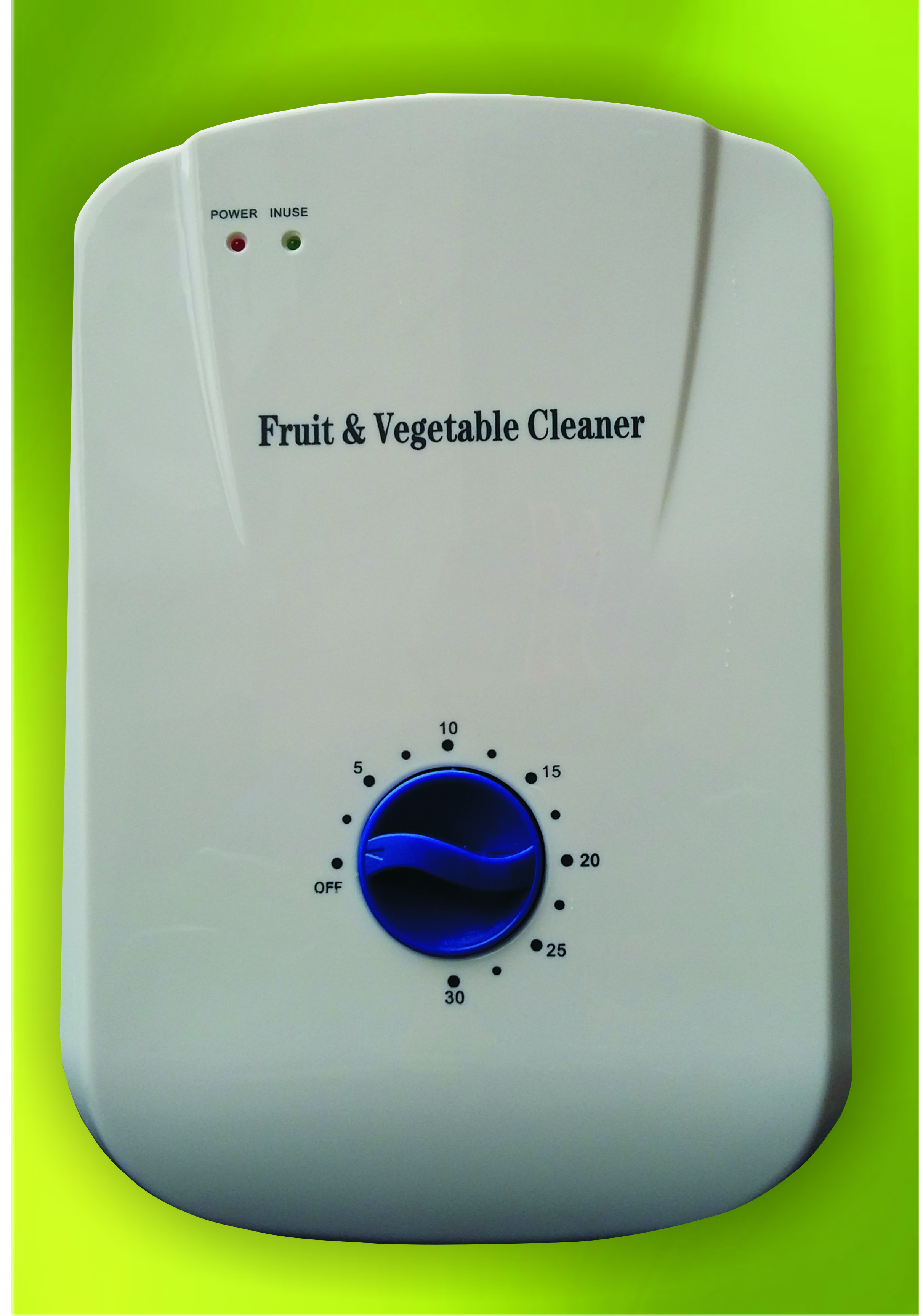 Description: Keva Fruit & Vegetable purifier is based on Proprietary Japanese Technology with the latest Ozone technology with an exceptional power to kill harmful germs, insecticides, pesticides and chemicals & protect you from life threatening diseases such as cancer, flu, infections. It's latest Ozone Technology has the power to kill bacteria, viruses, fungus and other pathogen. This Fruit & Vegetable purifier can effectively oxidize residual chemicals, harmful germs, pesticides contents, toxins and pathogens from surface of vegetables & fruits. It also helps in cleaning antibiotics and hormones that invariably remain in meat, fish & other seafood. It sterilizes fruits & vegetables and makes them safe for human consumption. Ozone disinfection technology produces highly reactive Ozone gas that successfully oxidizes traces of pesticides, insecticides and other harmful farm chemicals thereby, making food fit for human consumption.
According to the research of National Pesticide Monitoring Department, approx. 95 percent of fruits and vegetables have pesticides more than the acceptable levels that cause cancer and other severe diseases. In order to remove dirt and artificial colors from vegetables and fruits surfaces and to protect you from serious diseases, Keva Industries has come up with innovative product Fruit & Vegetable Cleaner. It can detoxify the vegetable and fruits by eradicating pesticides and preservative residues. Keva Fruit & Vegetable purifier comes in a sleek and modern design & it is producing ozone using oxygen present in the atmosphere hence does not require any service and change of parts.
 Benefits: 
Uses Ozone Technology to kill harmful bacteria and viruses
Eliminates peculiar smell and many kinds of impurities in water
Enables effective sterilization
Prevents from Cancer- It is very effective for cancer patients and this machine helps you to prevent from cancer and help you to lead a fresh and healthy life.
Keeps the skin beautiful- It beautifies your skin by eliminating peculiar smell and many kinds of impurities in water
Sterilizes clothes, baby's goods
Purifies tap water
Content: MRP:  Rs 3999 
Directions for use: 
Put vegetables and fruits in a bowl of water (which you wish to sterilize).
Connect one end of pipe to ozone outlet carbon stone and put it in the bowl of fruits and vegetables.
Connect another end of pipe to ozone outlet connector on main machine.
Rotate timer button and set time from 5-30 minutes.
Then connect to power supply and turn on power button, and let the ozone work, it works on 220V/50Hz power.
It has high ozone output capacity i.e. 400 mg/hour.
2 to 3 kg of fruit or vegetable may be treated by operating the machine for 1 hour. Food purified by Keva Vegetable & Fruit purifier may remain fresh & de-odorized for longer duration and has a higher shelf life.
If any repair is required in the item then within 1 year warranty period after purchase the customer can send the machine to Company's head office in Ludhiana, Punjab on his/her own expenses. Company will get it repaired & send back to customer in To Pay. The time taken to fix the machine & send back to customer is entirely depends upon the type of repair work required in the same.
To buy stock of products, please mention the product names with quantities in an email giving your name, address with PIN code and contact number to becomehealthyorextinct@gmail.com. You will receive an email with payment instructions. The products get delivered by courier anywhere in India within 3 days.
Packing & Shipping is Free!